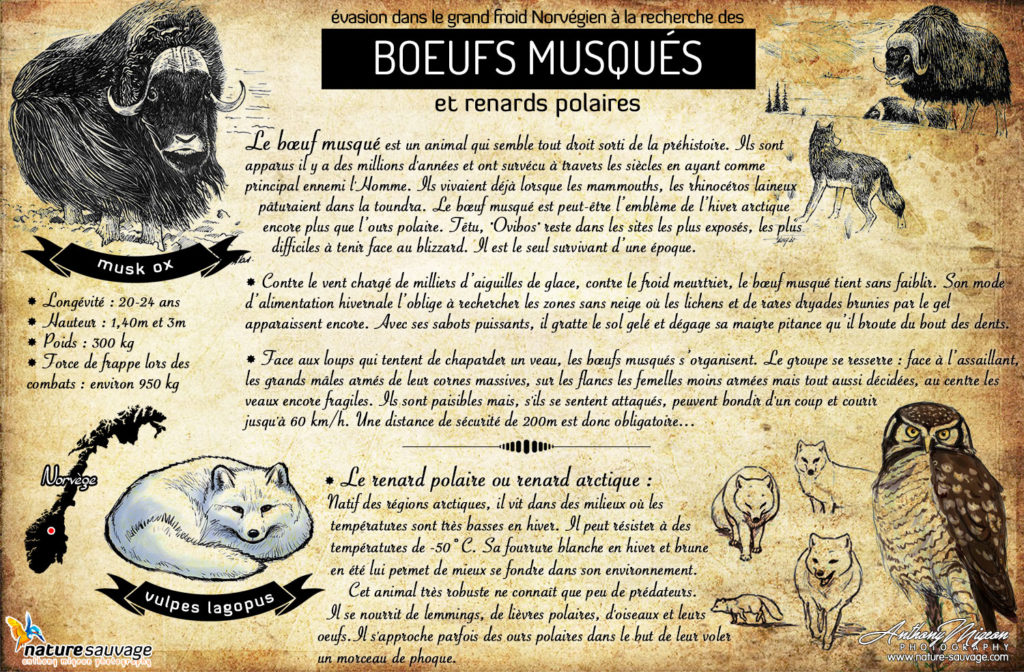 🇫🇷 Nouvelle année, nouvelles aventures !!!
Très prochainement, fin Janvier, je vous partagerai mes aventures dans le grand froid Norvégien, où j'irai photographier le boeuf musqué dans la neige par -20 / -30° 😅
Cet animal mythique survit sur notre planète depuis la préhistoire dans les régions polaires les plus reculées !

J'essaierai également de rencontrer le renard arctique ou la chouette épervière
Je prépare également une autre expédition fin février pour un autre animal mythique, mais je vous en dirai plus en temps voulu 😀
---
🇬🇧 New year, new adventures !!!
Very soon, at the end of January, I will share my adventures in the Norwegian cold, where I will photograph the musk ox in the snow by -20 / -30 °😅
This mythical animal has survived on our planet since prehistory in the most remote polar regions!
I will also try to meet the arctic fox or the hawk owl
I am also preparing another expedition at the end of February for another mythical animal, but I will tell you more in due time 😀